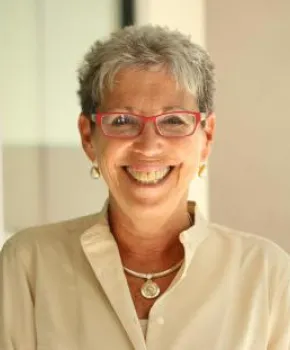 Professor, Department of Communication
Cynthia Stohl has been a member of the Department of Communication since January 2002. Prior to joining the UCSB faculty she was the Margaret Church Distinguished Professor and Head of the Department of Communication at Purdue University. Professor Stohl's work connects several areas in organizational and group studies. She is concerned with the relationships among internal and external communication processes as they are manifest in global collaborations. Her early research focused upon communication networks and issues of quality in global manufacturing groups and has extended to exploring the changing communication partnerships amongst workers, management, communities, and civic and multinational organizations. Her most recent work addresses a diversity of network and collective action organizations in the global context focusing specifically on the role of new communication technologies in contemporary organizing.   She is a Co-Principal Investigator on a National Science Foundation Grant titled " Technological Change and Collective Association: Changing Relationships Among Technology, Organizations, Society, and the Citizenry" and an co- investigator on a Marsden Foundation grant studying new media and the Global Social Justice Movement in New Zealand.
Professor Stohl has been the featured speaker at universities and international conferences throughout the United States, Europe, Asia, Australia and New Zealand. Her research and teaching in organizational communication have been recognized for excellence by university and national associations.  The author of over 75 books and articles Professor Stohl has been the recipient of several research awards, including the 1995 National Communication Association's Best Book Award, and over 15 top paper awards. Last year she became the first communication scholar to receive the International Communication Association's Outstanding Article Award two years in a row, 2007 and 2008 Also the recipient of several outstanding teaching awards, her excellence in teaching was most recently recognized in 2006 when she became one of UCSB's "Primo Professors" and in 2007 when Professor Stohl was awarded the UCSB Distinguished Teaching Award.