Professor, Ph.D. Program Faculty Advisor, Technology Management
Duca Family Endowed Chair, Investment Group of Santa Barbara Founder
Paul Leonardi, Ph.D., is the Duca Family Professor of Technology Management at UC Santa Barbara. He holds appointments in the Technology Management Program and the Department of Communication.
Dr. Leonardi's research, teaching, and consulting focus on helping companies to create and share knowledge more effectively. He is interested in how implementing new technologies and harnessing the power of informal social networks can help companies take advantage of their knowledge assets to create innovative products and services.
He has authored more than 50 articles that have appeared in top journals across the fields of Management (e.g., Academy of Management Journal, Academy of Management Review, Organization Science), Communication Studies (e.g., Communication Research, Human Communication Research, Journal of Communication, and Information Systems (e.g., Information and Organization, Information Systems Research, MIS Quarterly). He also publishes his work for managers and executives in outlets such as Harvard Business Reviews and MIT Sloan Management Review) He is the author of two books, Car Crashes Without Cars and Technology Choices (both with MIT Press) on innovation and organizational change and the editor of two volumes on materiality and expertise (both with Oxford University Press). He has won major awards for his research from the Academy of Management, the American Sociological Association, the Alfred P. Sloan Foundation, the Association for Information Systems, the International Communication Association, the National Communication Association, and the National Science Foundation. He has also received two major teaching awards for graduate student mentorship and education.
Over the past decade, he has consulted with for-profit and non-profit organizations (recent example include Microsoft, General Motors, Baxter, Jive, FLIR, and the Better Business Bureau) about how to improve communication between departments, how to use social technologies to enhance internal knowledge sharing, how to structure global product development operations, and how to manage the human aspects of new technology implementation. He is also a regular keynote speaker for corporate trainings and user conferences on these and other topics related to innovation and change.
At UCSB, he is director of the Ph.D. program in Organization Studies within the Technology Management Program. Previously, he served as the founding director of the Master of Technology Management (MTM) program, a professional management program for technical leaders, which he launched in 2015 and ran until 2019.
Before joining UCSB, Dr. Leonardi worked at Northwestern University on the faculties of the School of Communication, the McCormick School of Engineering, and the Kellogg School of Management. He received his Ph.D. in Management Science and Engineering from Stanford University.
Research
Using Social Media for Knowledge Sharing
Dates: Fall 2012-Current
Graduate Student Researchers: Casey Spruill, Samantha Meyer, and Blair Beverly
Funding: Robert and Kaye Hiatt fund for Media, Technology, and Society Research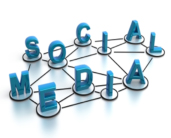 The goal of this study is to explore whether social media technologies can help improve internal organizational knowledge sharing. Using three empirical studies in four organizations I am to achieve the following objectives: (1) to examine how and to what extent use of social media technologies for routine work-related communication can improve people's accuracy of knowledge about who knows what and who knows whom within the organization; (2) to uncover what types of activities and incentives can encourage people to communicate with specific partners publicly on a social media platform for the benefits of others, and how to encourage people to routinely scan the communications made by others; and (3) to explore whether the visible residue of communications conducted through social media can be used to create perceptions of the strength of one's ties with communication partners.
---
Comparing Offshoring of Creative and Engineering Work
Faculty Collaborators: Diane Bailey (UT Austin)
Dates: Fall 2011-Current
Funding: Robert and Kaye Hiatt fund for Media, Technology, and Society Research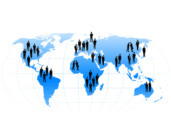 Many of the things we know about how to make offshoring successful for engineering work such as, the very explicit communication of requirements, that the logic of mathematics reduces cultural differences in design solutions, and that engineered objects are built for global consumption may not hold for creative work involving design. Given the possibility that the offshoring of creative work, as opposed to engineering and technical work, brings with it unique management challenges, we know little about what these challenges are and how they compare to work of more routine flavor. This study compares two global organizations – one in the creative services industry and the other in the engineering industry to understand differences in how technical vs non technical work moves across global boundaries.
---
The Role of Advanced Simulation Technologies in Innovation Processes
Dates: Fall 2011-Current
Graduate Student Researchers: William Barley
Funding: National Science Foundation Grant SES-1057148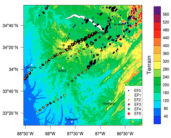 This set of studies will examine the role of advanced, computer-based simulations in managerial and policy-making decisions by comparing the work of scientists, engineers, managers and policymakers in three different disciplines: automotive engineering, atmospheric research, and urban planning. Research suggests that if the outputs of computer simulations appear to have high visual fidelity with the physical systems they represent, lay users are likely to believe that simulations make accurate predictions. This project will examine the use of simulation-based evidence by both technical and non-technical users during the search, generation and persuasion phases of decisions. The project will employ ethnographic methods to identify and assess representations and understandings of simulation products, patterns in acceptance and use, and associated changes in organizations' formal and informal influence structures.
---
Remote Occupational Socialization
Dates: Fall 2011-Current
Faculty Collaborators: Diane Bailey (UT Austin) and Bonnie Nardi (UC Irvine)
Graduate Student Researchers: Casey Spruill
Funding: National Science Foundation Grant IIS-1111246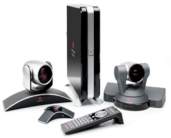 This project will explore how remote socialization enabled by information and communication technologies (ICTs) is transforming four occupations: graphic design, automotive engineering, banking, and Internet entrepreneurship. Following a comparative, field-based research design, this research will examine the effects of both organizational environments and socialization tactics on ICT use and consider issues of technology use, socialization, and the changing nature of work. By focusing on how individuals use ICTs to learn what it means to be an occupational member, this research will contribute to a new breed of theory on socialization that indicates the processes, practices, and strategies individuals can use to become effective members of an occupation even though they work remotely from others.
---
Clinical Information Network for Emergency Pediatric Transfers
Dates: Fall 2008-Spring 2012
Faculty Collaborators: Donna Woods (Northwestern), Ranna Rozenfeld (Children's Memorial Hospital)
Graduate Student Researchers: Jeffrey Treem and William Barley
Funding: Association for Healthcare Research Quality Grant HS017912-01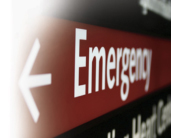 In this study we develop and implement a risk informed web-based Clinical Information Network for Safe Pediatric Emergency Transfers (Clinical Information Network) intervention to support standardized, safe, reliable clinical communication for pediatric transfers. Through development and implementation of this Clinical Information Network, the potential exists to develop a needed and effective standard for transfer communication, to improve the reliability and safety of clinical information exchange in the transfer process, and to improve the safety of pediatric emergency transfers. The Clinical Information Network will be tested for its impact on the safety of pediatric emergency transfers and the potential for adoption by institutions in other geographic regions.
---
Innovation in Global Product Development
Dates: Fall 2006-Spring 2010
Faculty Collaborators: Diane Bailey (UT Austin)
Graduate Student Researchers: Jeffrey Treem
Funding: National Science Foundation Grant SBE-0939859 and Robert and Kaye Hiatt fund for Media, Technology, and Society Research.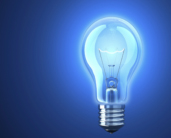 Innovation is increasingly undertaken on a global scale. More and more financial capital used to spur innovation in U.S. firms is spent abroad: domestic companies employ scientists and engineers in other countries to take advantage of highly skilled workers while simultaneously cutting costs. This research examines whether and how innovation investment that leads to task-based offshoring changes the nature of occupational work in domestic U.S. firms.
---
Simulation Technologies and Organizational Change
Dates: Fall 2005-Spring 2007
Funding: National Science Foundation Grant ITR 427173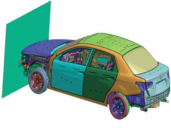 The purpose of this study is to explore why mathematical modeling tools are often underused or misused in the engineering computing environment. Within recent years, a number of studies have documented that engineers are slow to adopt new tools for mathematical modeling and simulation. Specifically, although tools are designed and implemented to improve computational abilities and restructure the way individuals work, they fail to have the impact that designers and implementers intended. The purpose of this study is to understand (1) the process by which a new simulation technology for automotive engineering was conceived and initially designed; (2) the assumptions embedded in the tool; (3) how engineers learned about the tool and how to use it; (4) how engineers incorporate use of the tool into their daily work tasks. With this information, we hope to portray a more complete understanding of the relationship between design, implementation, and tool use.
Publications
Books
Bailey, D. E., & Leonardi, P. M. (2015). Technology Choices: How Occupations Differ in Their Embrace of New Technology. Cambridge, MA: MIT Press.
---
Leonardi, P. M. (2012). Car Crashes without Cars: Lessons about Simulation Technology and Organizational Change from Automotive Design. Cambridge, MA: MIT Press.
---
Leonardi, P. M., Nardi, B. A. & Kallinikos, J. (Eds.) (2012). Materiality and Organizing: Social Interaction in a Technological World. Oxford: Oxford University Press.
Academic Journal Articles and Book Chapters
Leonardi, P. M. (2015). Ambient Awareness and Knowledge Acquisition: Using Social Media to Learn "Who Knows What" and "Who Knows Whom." MIS Quarterly, 39(4), 747-762.
---
Treem, J. W., Dailey, S., Pierce, C., & Leonardi, P. M. (2015). Bringing Technological Frames to Work: How Previous Experience With Social Media Shapes the Technology's Meaning in an Organization. Journal of Communication, 65(2), 396-422.
---
Leonardi, P. M. (2015). The Ethnographic Study of Work in an Age of Digitization. In E. Hargittai & C. Sandvig (Eds.), Research Confidential: Digital Methods. (pp. 103-138). Cambridge, MA: MIT Press.
---
Leonardi, P. M. (2015). Materializing Strategy: The Blurry Line Between Strategy Formulation and Strategy Implementation. British Journal of Management, 26, 17-21.
---
Leonardi, P. M. (2015). Studying Work Practices in Organizations: Theoretical Considerations and Empirical Guidelines. Communication Yearbook, 39, 235-273.
---
Leonardi, P. M., & Meyer, S. R. (2015). Social Media as Social Lubricant: How Ambient Awareness Eases Knowledge Transfer. American Behavioral Scientist, 59(1), 10-34.
---
Leonardi, P. M. (2014). Social Media, Knowledge Sharing, and Innovation: Toward a Theory of Communication Visibility. Information Systems Research, 25(4), 796-816.
---
Leonardi, P. M., Huysman, M., & Steinfield, C. (2013). Enterprise Social Media: Definition, History, and Prospects for the Study of Social Technologies in Organizations. Journal of Computer-Mediated Communication, 19.(1), 1-19.
---
Rice, R. E., & Leonardi, P. M. (2013). Information and Communication Technology Use in Organizations. In L. L. Putnam, & D. K. Mumby (Eds). The Sage Handbook of Organizational Communication (pp. 425-448). Thousand Oaks, CA: Sage.
---
Leonardi, P. M., & Rodriguez-Lluesma, C. (2013). Occupational Stereotypes, Perceived Status Differences, and Intercultural Communication in Global Organizations. Communication Monographs, 80(4), 478-502.
---
Leonardi, P. M. (2013). Theoretical Foundations for the Study of Sociomateriality. Information and Organization, 23(2), 59-76.
---
Leonardi, P. M. (2013). The Emergence of Materiality Within Formal Organizations. In P. R. Carlile, D. Nicolini, A. Langley, & H. Tsoukas (Eds.) How Matter Matters: Objects, Artifacts and Materiality in Organization Studies (pp. 142-170). Oxford: Oxford University Press.
---
Leonardi, P. M. (2013). When Does Technology Use Enable Network Change in Organizations? A Comparative Study of Feature Use and Shared Affordances. MIS Quarterly, 37(3), 749-775.
---
Bailey, D. E., Leonardi, P. M., & Barley, S. R. (2012). The Lure of the Virtual. Organization Science, 23(5), 1485-1504.
---
Leonardi, P. M., & Rodriguez-Lluesma, C. (2012). Sociomateriality as a Lens for Design: Imbrication and the Constitution of Technology and Organization. Scandinavian Journal of Information Systems, 24(2), 79-88.
---
Barley, W. C., Leonardi, P. M., & Bailey, D. E. (2012). Engineering Objects for Collaboration: Strategies of Ambiguity and Clarity at Knowledge Boundaries. Human Communication Research, 38(3), 280-308.
---
Treem. J. W., & Leonardi, P. M. (2012). Social Media Use in Organizations: Exploring the Affordances of Visibility, Editability, Persistence, and Association. Communication Yearbook, 36, 143-189.
---
Leonardi, P. M., & Treem, J. W. (2012). Knowledge Management Technology as a Stage for Strategic Self-Presentation: Implications for Knowledge Sharing in Organizations. Information and Organization, 22(1), 37-59. 
---
Young, L. E., & Leonardi, P. M. (2012). Social Issue Emergence on the Web: A Dual Structurational Model. Journal of Computer-Mediated Communication, 17(2), 231-246.
---
Leonardi, P. M. (2012). Materiality, Sociomateriality, and Socio-Technical Systems: What Do These Terms Mean? How Are They Related? Do We Need Them? In P. M. Leonardi, B. A. Nardi, & J. Kallinikos (Eds.), Materiality and Organizing: Social Interaction in a Technological World (pp. 25-48). Oxford: Oxford University Press.
---
Kallinikos, J., Leonardi, P. M., & Nardi, B. (2012). The Challenge of Materiality: Origins, Scope, and Prospects. In P. M. Leonardi, B. A. Nardi, & J. Kallinikos (Eds.), Materiality and Organizing: Social Interaction in a Technological World (pp. 3-22). Oxford: Oxford University Press.
---
Aakhus, M., Ballard, D., Flanagin, A., Kuhn, T., Leonardi, P., Mease, J., & Miller, K. (2011). Communication and Materiality. Communication Monographs, 78(4), 557-568.
---
Contractor, N. S., Monge, P. R., & Leonardi, P. M. (2011). Multidimensional Networks and the Dynamics of Sociomateriality: Bringing Technology Inside the Network. International Journal of Communication, 5, 682-720.
---
Leonardi, P. M. (2011). When Flexible Routines Meet Flexible Technologies: Affordance, Constraint, and the Imbrication of Human and Material Agencies. MIS Quarterly, 35(1), 147-167.
---
Leonardi, P. M., & Barley, W. C. (2011). Materiality as Organizational Communication: Technology, Intention, and Delegation in the Production of Meaning. In T. Kuhn (Ed.), Matters of Communication: Political, Cultural, and Technological Challenges to Communication Theorizing (pp. 101-122). Cresskill, NJ:Hampton Press.
---
Leonardi, P. M. (2011). Information, Technology and Knowledge Sharing in Global Organizations: Cultural Differences in Perceptions of Where Knowledge Lies. In H.E. Canary & R.D. McPhee (Eds.), Communication and Organizational Knowledge: Contemporary Issues for Theory and Practice (pp. 89-112). New York: Routledge.
---
Leonardi, P. M. (2010). Digital Materiality? How Artifacts without Matter, Matter. First Monday, 15(6).
---
Leonardi, P. M., & Barley, S. R. (2010). What's Under Construction Here? Social Action, Materiality, and Power in Constructivist Studies of Technology and Organizing. Academy of Management Annals, 4, 1-51.
---
Bailey, D. E., Leonardi, P. M., & Chong, J. (2010). Minding the Gaps: Technology Interdependence and Coordination in Knowledge Work. Organization Science, 21(3), 713-730.
---
Leonardi, P. M. (2010). From Road to Lab to Math: The Co-Evolution of Technological, Regulatory, and Organizational Innovations in Automotive Crash Testing. Social Studies of Science, 40(2), 243-274.
---
Leonardi, P. M., Treem, J. W., & Jackson, M. H. (2010). The Connectivity Paradox: Using Technology to Both Decrease and Increase Perceptions of Distance in Distributed Work Arrangements. Journal of Applied Communication Research, 38(1), 85-105.
---
Leonardi, P. M. (2009). Crossing the Implementation Line: The Mutual Constitution of Technology and Organizing Across Development and Use Activities. Communication Theory, 19(3), 278-310.
---
Leonardi, P. M. (2009). Why Do People Reject New Technologies and Stymie Organizational Changes of which They Are in Favor? Exploring Misalignments Between Social Interactions and Materiality. Human Communication Research, 35(3), 407-441.
---
Leonardi, P. M., Jackson, M. H., & Diwan, A. (2009) The Enactment-Externalization Dialectic: Rationalization and the Persistence of Counterproductive Technology Design Practices in Student Engineering. Academy of Management Journal, 52(2), 400-420.
---
Leonardi, P. M., & Jackson, M. H. (2009). Technological Grounding: Enrolling Technology as a Discursive Resource to Justify Cultural Change in Organizations. Science, Technology & Human Values, 34(3), 393-418.
---
Leonardi, P. M. (2008). Indeterminacy and the Discourse of Inevitability in International Technology Management. Academy of Management Review, 33(4), 975-984.
---
Leonardi, P. M., & Barley, S. R. (2008). Materiality and Change: Challenges to Building Better Theory About Technology and Organizing. Information and Organization, 18(3), 159-176.
---
Leonardi, P. M., & Bailey, D. E. (2008). Transformational Technologies and the Creation of New Work Practices: Making Implicit Knowledge Explicit in Task-based Offshoring. MIS Quarterly, 32(2), 411-436.
---
Leonardi, P. M. (2007). Activating the Informational Capabilities of Information Technology for Organizational Change. Organization Science, 18(5), 813-831.
---
Leonardi, P. M., Leonardi, M. E., & Hudson, E. (2006). Culture, Organization, and Contradiction in the Social Construction of Technology: Adoption and Use of the Cell Phone Across Three Cultures. In A. P. Kavoori & N. Arceneaux (Eds.), The Cell Phone Reader: Essays in Social Transformation (pp. 205-225). New York: Peter Lang Publishers.
---
Leonardi, P. M. (2005). Technology and Work in the Virtual Organization. In M. Khosrow-Pour (Ed.), Encyclopedia of Information Science and Technology (pp. 2753-2756). Philadelphia, PA: Information Science Publishing.
---
Leonardi, P. M., Jackson, M. H., & Marsh, N. N. (2004). The Strategic Use of "Distance" Among Virtual Team Members: A Multi-Dimensional Communication Model. In S. Godar & S. P. Ferris (Eds.), Virtual and Collaborative Teams: Process, Technologies, and Practice (pp. 156-172). Hershey, PA: Idea Group.
---
Leonardi, P. M., & Jackson, M. H. (2004). Technological Determinism and Discursive Closure in Organizational Mergers. Journal of Organizational Change Management, 17(6), 615-631.
---
Leonardi, P. M. (2003). Problematizing "New Media": Culturally Based Perceptions of Cell Phones, Computers, and the Internet among United States Latinos. Critical Studies in Media Communication, 20(2), 160-179.
---
Leonardi, P. M. (2002). Cultural Transference in Perceptions and Uses of Communication Technology: A Qualitative Study. Qualitative Research Reports in Communication, 3(3), 56-63.
Please Note: All papers included here are protected by copyright laws and are provided for educational instruction only. Any infringing use may be subject to disciplinary action and/or civil or criminal liability as provided by law. Follow links to publishers of each paper for details of permissions of use.
Consulting
Managing the Human Aspects of New Technology Implementation
All companies implement new technologies to help people work better. Sometimes managers request specific tools for their teams. Other times, IT departments roll out new technologies as part of an organization-wide strategic initiative. Sometimes managers want to use new technologies to radically re-shape the organization's structure or culture. Other times, the goal of implementing new tools is to help people work faster and more reliably.
No matter who is in charge of a new technology implementation or what changes are intended, the results of these efforts don't always live up to expectations. Research indicates that about 75% of all new technology implementation efforts fail to deliver desired changes. And these failures occur despite the fact that the technology is working – functionally – just as it should.
For over a decade, I have worked with many organizations, both for-profit and non-profit, struggling to implement new technologies effectively. The problem that most organizations face is that they leave new technology implementation efforts up to the IT department. IT departments are great at making sure the software gets installed and works as it should, but they are not in charge of developing a plan to get people to use new technologies and managing the work-related changes that accompany their introduction. In short, most organizations lack a clear plan for managing the human aspects of new technology implementation.
My approach deals with an issue at the core of all new technology implementations: People only use new tools when they perceive that they are valuable for their work and they will find ways not to use them (even if they are supposed to) if they can't see the value. Also, people are not quiet about what they think of a new technology. They talk to their co-workers and these unmanaged messages can make or break a new technology implementation.
To deal with these issues, I work with organizations to develop a comprehensive technology management plan. Through interviews, observations, and surveys of workers I develop a messaging strategy to accompany the new technology implementation. Through pilot testing, I refine and tailor the messages so that the new technologies will appear attractive and valuable to the right people. Then, using social network analysis techniques, I identify the key "influencers" in the organization whose endorsement of the technology will have the most impact. Finally, I create and employ a number of metrics to assess the effectiveness of the new technology implementation.
Below, you will find brief summaries of some of my recent work with clients.
Improving Knowledge Transfer Through Social Media Use
Organizations have a tremendous amount of knowledge distributed amongst employees. When people draw on each other's knowledge, they work more efficiently and their outputs are higher quality. But employees don't often know who among their co-workers has knowledge they can use in their work. Discover Financial Services found that it had this problem. Employees often spent time and money re-inventing the wheel, only to find out later that some co-worker had knowledge that could have helped them. To deal with this problem, I worked with Discover to implement a new social media tool that employees could use to develop a more accurate awareness of "who knows what" and "who knows whom." After only six months using the tool, Discover employees improved their ability to find knowledge by 36%, which translated into faster and more creative solutions to problems at less cost.
---
Restructuring Communication for Innovation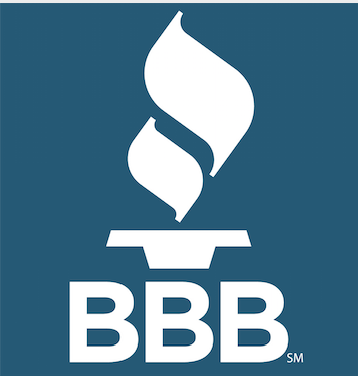 Each department within an organization specializes in different tasks and has unique knowledge. But if people in those departments don't talk to one another, there is little chance that they'll be able to pool their insights to come up with new ideas. The Better Business Bureau was having problems developing new initiatives involving multiple departments, but couldn't figure out why. Using a variety of techniques, including social network analyses, we determined that there was virtually no communication among the organization's departments. By developing an understanding of what kinds of information certain departments had that others did not, we were able to develop strategies to help the departments share related knowledge. The result was that the Better Business Bureau was able to begin several new initiatives that were possible because of departments sharing information with one another – both formally and informally – that added value for customers and to the organization.
---
Implementing Simulation Technologies to Change the Focus of Work Activities
One benefit of new information technologies is that they allow organizations to produce information that was previously unavailable. Computer-based simulation tools are a great example. They allow engineering firms to generate detailed data on product performance that would be too costly or difficult to obtain otherwise. General Motors (GM) recognized this value could come from adopting a new suite of simulation tools for performance engineering. But workers were resistant to using the new tools because they thought their work was going just fine with the old tools. Consequently, even though GM required that engineers use the new tools, many of them did not. To help transition engineers to the new tools, we conducted a series of pilot tests to learn what work-related changes the tools would have to help instigate for engineers to switch to them. After building the right messaging we tested it with one group and measured the work-related changes they experienced. We then used this data to start a wider strategic messaging program to convince engineers from other parts of GM to switch to the new tools. Today, these new technologies are widely used and helping to cut product development costs.
---
Using Knowledge Management Technologies to Increase Customer Satisfaction
Customers evaluate service-based organizations on how quickly and completely employees respond to their needs or solve their problems. One of the IT departments at the National Center for Atmospheric Research (NCAR) was receiving reports of unsatisfied customers from across the organization. Although the IT department was small, management believed that technicians had the acumen to solve customer problems. So what was wrong? Our analysis revealed that technicians were often assigned to solve problems outside their area of expertise. And, it turned out, because technicians were always away from the office working with customers, even they didn't know who among them was the best equipped to solve a particular problem. We worked with NCAR to implement a knowledge management system that would allow technicians to learn each other's area of expertise and to assign customer service requests to the best qualified technician. An independent audit revealed that customer satisfaction with the IT department was up over 60% after technicians began using the new tool effectively.