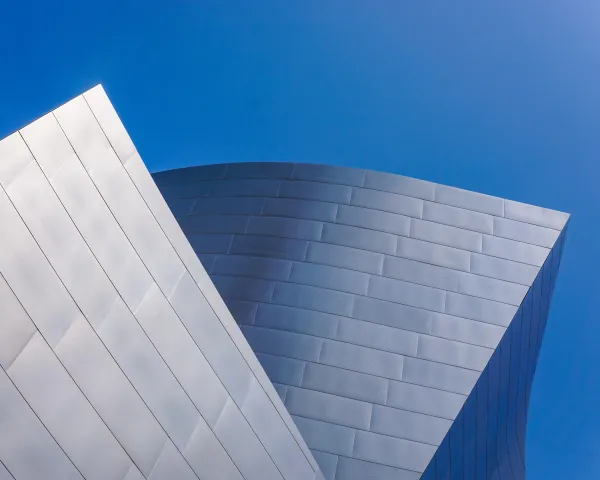 Your Journey through the World of Work
Today's global economy is competitive, fast-paced, and technology-based. Add the ever-expanding potential of advanced automation and machine learning (artificial intelligence), and it becomes even more complex... and uncertain. What will the future "face" of the global workforce look like and what will your role be in it?
Technology Management was designed to offer students critical insights into the people, processes, and practices driving our dynamic global economy. Drawing upon research and curriculum at the intersection of technology, business, and social science, students at all stages in their academic and professional careers have the opportunity to explore the theory and practice of forming and managing technology-driven enterprises, startup to mature.
Undergraduate Pathway
Undergraduate Pathway
The Undergraduate Certificate program introduces UCSB undergraduate students across academic disciplines to the fundamentals of business, entrepreneurship, finance, management, marketing, and strategy in global, technology-driven companies. The Technology Management Certificate program consists of 16-18 required units. The required courses are a combination of UC Santa Barbara courses and a UCSB Extension course. The program can be completed over the course of junior and senior year. If you have any questions, email us at Click here to show mail address.
Graduate Pathways
Graduate Pathways
Like the Undergraduate Certificate program, the Graduate Program in Management Practice (GPMP Certificate) introduces students across academic disciplines to the fundamentals of business, finance, management, marketing, and strategy. Graduate-level coursework takes a deeper dive into Business Strategy & Leadership, Innovation & Management, New Venture Marketing & Finance, and offers an option to specialize in start-up or established businesses.
The Master of Technology Management offers motivated, early-career professionals the essential business knowledge and entrepreneurial mindset to successfully lead projects, products, teams within technology-driven firms. The Master of Technology Management is an immersive, one year, STEM-designated program located in beautiful Santa Barbara. Many students go on to work within the thriving local technology sector at such companies as Procore, Apeel Sciences, and Appfolio. Although most students have 1-2 years of business experience prior to entering the program, no business experience is required. 
Technology Management's doctoral program is designed to produce exceptional scholars in technology-related work, technological change, and innovation who will go on to research and teach at top universities across the country and around the world. Our program integrates organizational studies with technology and innovation studies in an interdisciplinary environment that transcends the distinctions between disciplines.  If you come from a technology or scientific background we will teach you about the importance of organizations and social systems. If you have a social science or management background you will learn to understand the role of technology and innovation in shaping organizational action. 
Experiential Learning: New Venture Program and Competition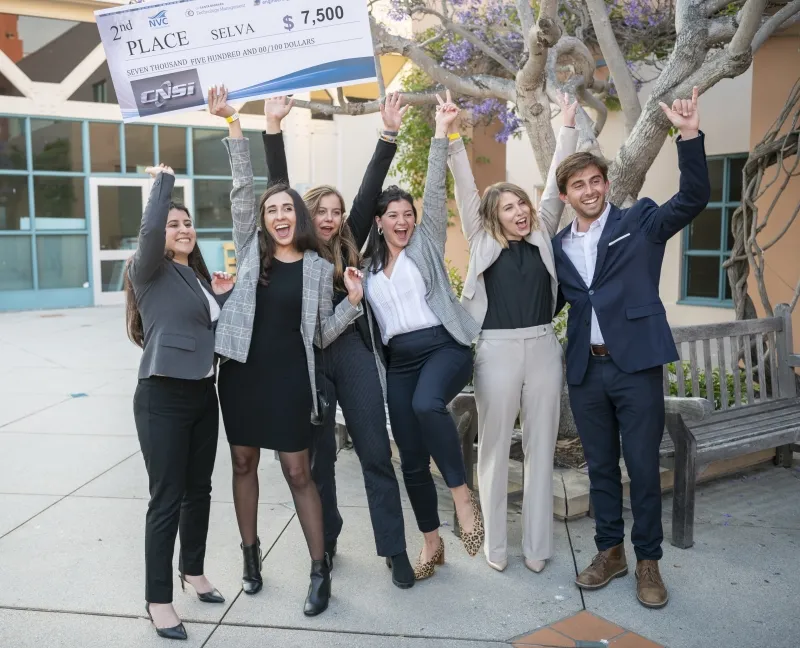 We are extremely grateful to the Technology Management Program for this incredible experience and opportunity... the mentorship the program provided was invaluable.
New Venture Competition Winning Team
Technology Management
 invites innovators across academic disciplines to immerse themselves in hands-on, entrepreneurial education and mentorship alongside their core studies and research. Over the course of eight months, students learn to create and launch a startup business. A portion of the dozens of teams formed move on to compete in the Annual New Venture Competition, or "NVC" (which includes the New Venture Fair and New Venture Finals) - UC Santa Barbara's flagship entrepreneurial experience. The most promising of startup teams are invited to continue working on their ventures in The Garage incubation space through the G2 Summer Launchpad program.
Learn more about Technology Management's Experiential New Venture Program.