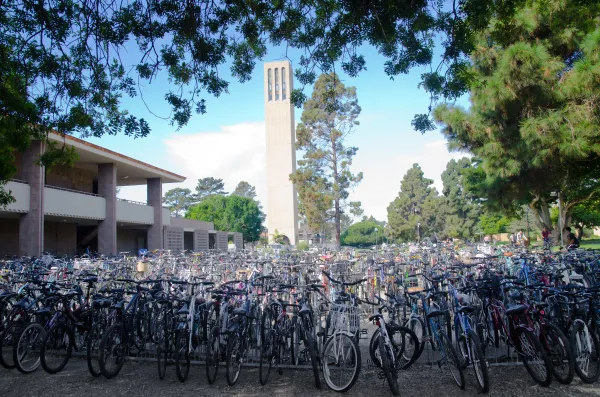 Priorities & Goals
Graduate Fellowships
The Masters of Technology Management (MTM) program depends on fellowship support in order to attract the highest caliber of graduate students to the program. This support helps exceptional students meet educational goals and research expenses while enabling them to spend the majority of their time studying and researching. This allows them to extend their research aspirations, further their education and community impact.
TMP Chair's Fund
Flexible funding is critical to the Chair of the Program to assess needs and direct resources to effectively manage all aspects of departmental needs. Areas of support include student scholarships, research needs, facility enhancements and curriculum needs. This would also include providing support to the Undergraduate Certificate Program which serves over 1,000 students from across all majors on campus.

New Venture Program
New Venture Competition (NVC) is UCSB's flagship entrepreneurial experience, offering young innovators an opportunity to develop and launch a startup business. Working in multi-disciplinary teams under the guidance of faculty and mentors, students learn about and practice business model development, customer discovery, market validation, go-to-market strategies, and developing and delivering an investor pitch. Students are also gain an understanding of new venture financing alternatives, legal and intellectual property matters, and the process of effective financial forecasting.
Wilcox New Venture Incubator (the Garage) provides a home for UCSB student entrepreneurs after the competition. The Garage is a gathering place where students can work on their new ventures with mentors, alumni, and faculty advisors, while leveraging easy access to a wide range of development resources on campus. The Garage is also home to the G2 Summer Launchpad, a startup accelerator program that facilitates the transition from the academic environment to the real world with a curriculum focused approach on product commercialization and business launch.
To learn more about investment opportunities, contact Lynn Hawks, Assistant Dean of Development, Engineering & Sciences at Click here to show mail address or (805) 893-5132.