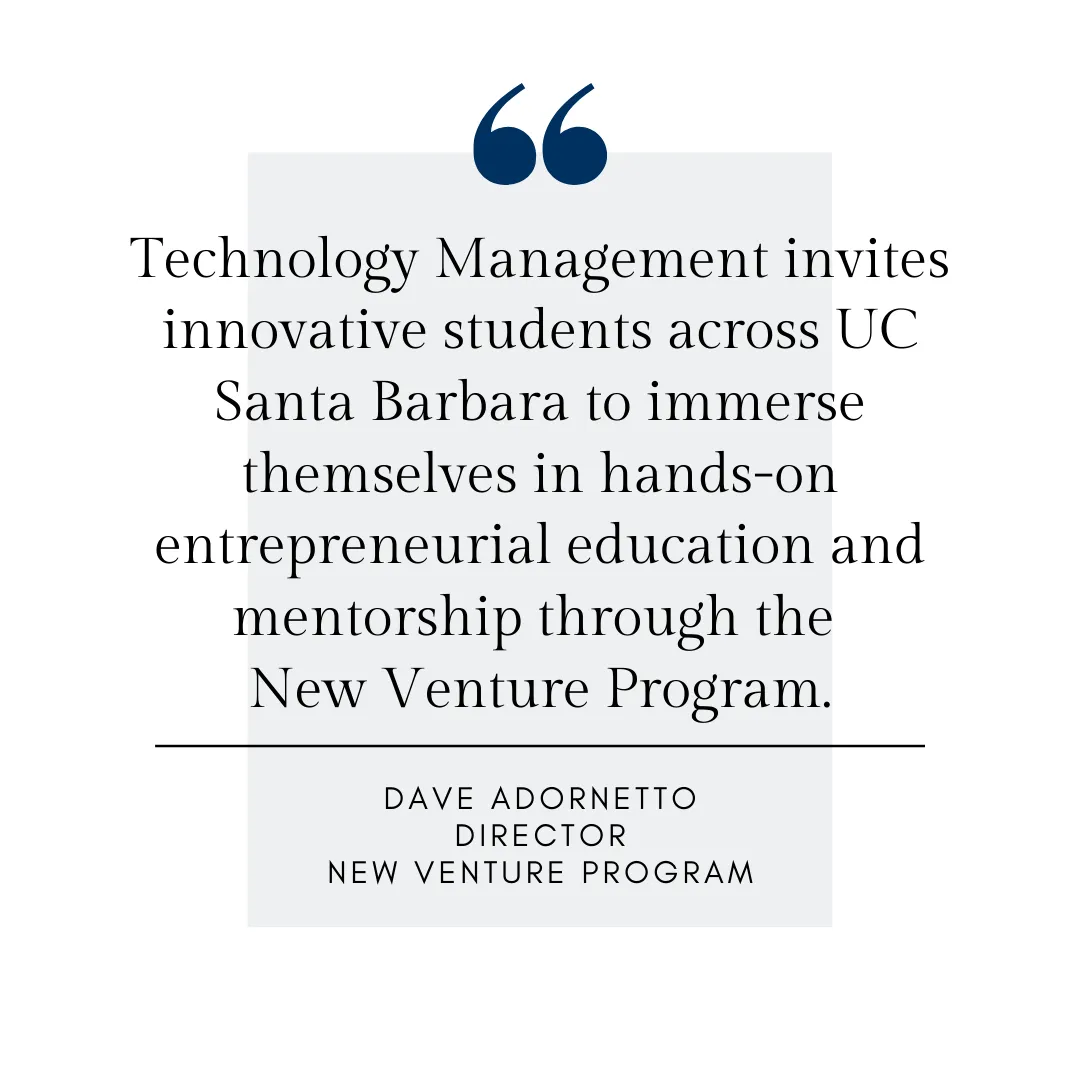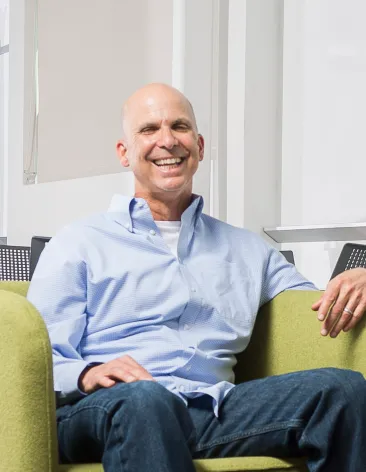 To stay current on information and fall events, join the New Venture Competition project site by first logging into Gauchospace (using your UCSBNetID) and searching for the New Venture Program 2023.
New Venture Competition
Now in its 24th year, Technology Management's Annual New Venture Competition (NVC) is UCSB's flagship entrepreneurial experience. Over the course of eight months, students work in multi-disciplinary teams under the guidance of faculty and mentors as they address a business problem or opportunity and take their business ideas from concept to reality.
Startups
Santa Barbara is home to a vibrant entrepreneurial ecosystem of technology executives and entrepreneurs as well as established and startup companies. The Wilcox New Venture Incubator ("The Garage"), located on the ground floor of UCSB's Mosher Alumni House, provides incubation space for UCSB start-ups and the G2 Summer Launchpad program. 
Thank You to our New Venture Program Sponsors!

The New Venture Competition is made possible by our distinguished industry mentors along with the generous community sponsors who fund cash prizes awarded at the Finals and help cover the cost of the program. We are deeply appreciative of our mentors and sponsors! Learn about ways to Get Involved in the New Venture Program.
Innovator Stories: Creating Something from Nothing
UCSB's Technology Management presents fascinating and sometimes surprising candid conversations with industry leaders who have distinguished themselves in their fields. Hosted by John Greathouse. Check it out at UCTV.