2021 New Venture Competition Finalists Announced!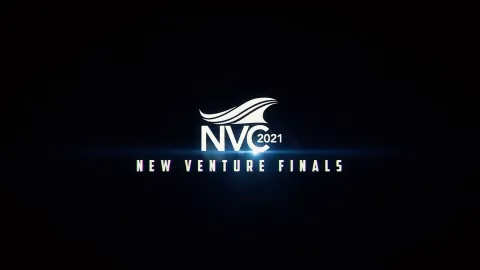 Does the business or product solve a real problem, or meet an unmet market need?
Has the team gone out to the market to test its ideas and identify its target customer?
Does the business model clearly describe how the business makes money?
Has the team identified its target market, and a clear "go-to-market" strategy?
Is the business (market) opportunity attractive and realistic?
Is the product differentiated?  Is the business defensible from competitors? 
Is the business scalable?  Can it grow profitably?
Does the team have the domain knowledge to make its ideas happen?
Do financial projections demonstrate an understanding of the business?
Participants also selected a "Best of Fair."
Congratulations to the 2021 New Venture Fair Finalists!
Best of Fair, Finalist
Tesserol | Manufactures ethanol fuel cell modules to power commercial drones for delivery, agriculture, and surveillance. Entering the market as a replacement to similar-sized Li-Po batteries and H2 fuel cells, our solution provides increased endurance, extended operation times, and higher payload capacity, while being cheaper, simpler, and cleaner with a net-zero impact on the environment. We are Tesserol - Extended Power driving a Cleaner tomorrow.
Finalists
AquiPur | Less expensive and more efficient filtration system for drinking water, utilizing a multi-phase graphene oxide (GO) filter designed to remove contaminants that impact the taste and health of water. Will pair GO-Tech design with a built in SmartSensor that provides useful data to the customer about water quality, usage, and filter life.
EEL Armor | Weapons such as the AR15, AK47, and high caliber rifles pose a grave threat to first responders and civilians. EEL Armor offers lightweight rifle armor made from a unique ceramic design that offers protection, safety, and improved comfort to law enforcement officers and first responders, at a fraction of the price of what is available today.
Skillside | Locally focused marketplace for teachable skills: from sports to coding, to music to art, to language. Skillside helps service providers grow and run a freelance business, and provides a platform to monetize their skills. Skillside helps locals find qualified, affordable instructors who are trusted by their neighbors.
Scopen | Portable wireless oscilloscope that provides visual signal measurement to any computer or smartphone in any location. Due to the flexibility of our software that allows traditionally expensive features, a lost-cost measuring tool can be employed at home and in labs, with future expansion into production/testing facilities - eliminating the need for expensive fixed processing equipment at each location.
Solaris | Solaris builds autonomous infinity flight solar drones that can collect and analyze vast amounts of high-resolution data to optimize agriculture. Drone will collect real-time footage while applying analytics to undermine pest and weather threats and determine key metrics such as plant stress and size, nutrient analysis, and soil health for specific crops. Armed with software and predictive analytics, farmers can save money on precious resources while increasing their yield and competitiveness in the market.
Ultim | Cloud-based SaaS platform designed to solve the $18B problem of lost luggage in the commercial aviation industry. Solution offers an end-to-end monitoring solution, unified database management system for instant tracking access, and Automation through AI-enabled baggage mishandling prediction, auto-recovery, and delivery of missed baggage, while completely eliminating manual labor costs.
22nd Annual New Venture Finals is May 20, 2021 at 3 PM (PT)
3:00 PM: Introductions
3:10 - 4:10 PM: Teams Presentations (Teams 1-3)
4:10 - 4:20 PM: Break
4:20 - 5:00 PM: Team Presentations (Teams 5 & 6)
5:00 - 5:45 PM: Judges Deliberation & People's Choice Award Voting
5:45 PM: Awards & Closing Remarks
Click here to RSVP on Eventbrite
This event is FREE and open to the public.
About the New Venture Competition
Technology Management's New Venture Competition (NVC) is UCSB's flagship entrepreneurial experience. Over the course of eight total months, students work in multi-disciplinary teams under the guidance of faculty and mentors as they address a business problem or opportunity and take their business ideas from concept to reality.
About Technology Management
Technology Management is a multidisciplinary field of science that examines the opportunities and challenges of technological innovation, industry disruption, and organizational change, and the influence on business performance and competitive advantage. Technology Management faculty investigate the dynamic interplay of technological, organizational, and human factors within and beyond the enterprise and their impact on the way businesses create and operate. Technology Management students explore the world of work through research-based, theoretical, and experiential learning and one or more academic pathways: Ph.D. in Technology Management, Master of Technology Management, New Venture Program and Competition, and UC-recognized Undergraduate Certificate in Technology Management and Graduate Program in Management Practice (GPMP Certificate).
Share this with Facebook
Share this with Twitter
Share this with LinkedIn
Share this with Reddit
Share this with Email
Print this