Startup Village will showcase 31 startup companies including former NVC finalists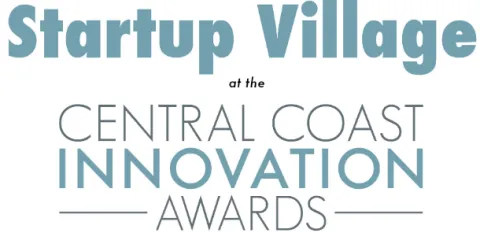 Startup Village will showcase 31 of the most promising spinout companies from UC Santa Barbara, Cal Poly San Luis Obispo and California Lutheran University. They will be interacting with sponsors and guests from 3:30-5:30 p.m. March 24, 2016 at the Bacara Resort & Spa in Santa Barbara, prior to the inaugural Central Coast Innovation Awards.
Startup Village companies
Acelot is a life science based R&D company focusing on advanced technology for drug discovery. This technology is made available both as an easy-to-use, web-based drug discovery platform, as well as employed in-house for a number of drug-discovery projects in the central nervous system area.
ActiveLife is a Santa Barbara-based company that invents and delivers technology to enable active living. Customers and collaborators include world leaders working to transform the way injuries and diseases are prevented, diagnosed and treated. OsteoProbe Reference Point Indenter, its flagship product, is the first and only measure of bone material strength. The OsteoProbe solution is positioned to become the frontline decision-making tool for human and equine bone health assessment.
Apeel Sciences creates products from natural plant extracts that allow growers to reduce reliance on pesticides, increase produce quality and extend shelf life even when optimal temperature control is not possible. Apeel's products work by fortifying the surfaces of fresh produce with an ultra-thin barrier, which protects against water loss and oxidation.
App Scrolls is dedicated to creating engaging and entertaining web communities for individual mobile games by connecting users, nurturing influencers and educating users on the best game play tactics. It partners with top game companies and their games so that it has the largest audience and opportunity for monetization.
Aptitude Medical Systems is a product engine that is developing a new range of therapeutics and diagnostics through breakthrough aptamer technology. Aptitude's products will enable more effective detection and treatment of critical disorders, including cancer, autoimmune disease, heart disease and eye disease.
Boost Acquisition is an actionable data analytics company. Its proprietary technology captures known in-market consumer prospects and provides insights at a national and hyper-local level for the auto industry.
The Bottlefly has created a patent-pending method for tracking consumer preferences in sensory-based products. The technology is powered by flavor chemistry, machine learning and a comprehensive dual-taste preference system which allows it to provide recommendations with incredible accuracy.
Caugnate develops mobile augmented reality software to help people collaborate remotely on physical tasks. Using 3D modeling and shared annotations, Caugnate makes the remote interaction more natural and efficient, leading to faster, more effective problem solving, reduced travel and service costs, and happy customers.
Cayuga Biotech is a startup company developing a commercially viable nanotherapeutic drug to treat both internal and external hemorrhages. It envisions the product as a universal hemostat able to generate clots in all bleeding cases — compressible, non-compressible and internal injuries — while minimizing the risk of side effects.
Click2Jet provides charter users with access to real pricing for specific aircraft flying specific routes from an exclusive network of contracted charter operators.
Edufii's goal is to create the best digital coaching tool in the world. The company has tackled the struggle of juggling different applications from data tracking to progress measurement to feedback. Edufii TrainingSpaces brings all of it together into a single place, which helps create a bigger picture for coaches and athletes.
FarmSolutions is an agricultural technology company providing leading-edge solutions for irrigation, task management and image analysis. Its expertise in precision agriculture coupled with proven success in technology development has enabled it to create advanced solutions and deliver superior service.
Fluency Lighting Technologies is an early-stage startup creating next-generation bright, compact and narrow beam light sources for highly efficient and flexible design illumination. Its goal is to provide ultra-efficient light sources, surpassing the limitations of current lighting technologies and ultimately leading to new functionalities from the traditional light bulb.
Flume's connected home device provides intelligent leak detection and water management to homeowners, enabling them to prevent damage, conserve water and save money.
Higea's mission is to provide affordable and sustainable tools that help eliminate the detrimental effects of oceanic oil spills on the environment. Higea has developed a revolutionary technology to remediate oil spills in the most cost effective and efficient way possible.
IndieU offers a unique and valuable music platform that connects independent artists to college students. It provides students with a dynamic way to discover, share and create their own local music scene while introducing artists to a demographic that will promote and share their music.
InnoBright's "Altus" denoiser software saves millions of dollars in rendering costs for animation studios, commercial visual effects (VFX) studios, gaming companies, CAD/CAM, scientific visualization and architectural/engineering (A/E) firms. Its patent-protected filtering algorithm plugs into existing Monte Carlo rendering systems, allows customers to render less and produce high quality output 200 percent to 1200 percent faster.
LiveWire Innovation is a technology company that uses a patented technique called SSTDR to monitor, detect and locate electrical faults in live systems. This enables system operators and equipment manufacturers to see into their electrical systems while in use and provides the benefits of increased revenues, reduced maintenance costs and safer, more reliable operating environments.
Milo is the world's first wearable blood alcohol sensor that pairs with your smartphone. Its revolutionary technology monitors blood alcohol in real-time and lets you know when you'll be back to sober.
NEXT's mission is to transform windows and glass facades into producers of low-cost, on-site, renewable energy for buildings. NEXT windows can help dramatically reduce the carbon footprint of buildings, which are responsible for almost half of global greenhouse gas emissions.
Staff Writer, Pacific Coast Business Times
Share this with Facebook
Share this with Twitter
Share this with LinkedIn
Share this with Reddit
Share this with Email
Print this