Tech Mgmt Prof Mary Tripsas Named Distinguished Scholar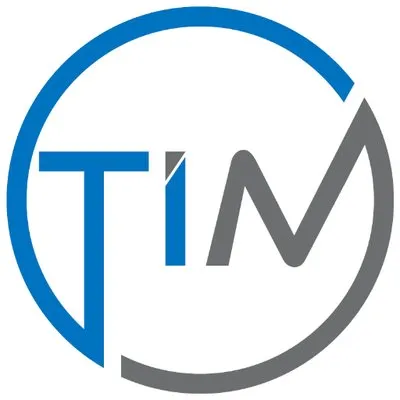 Tripsas Named Distinguished Scholar by the Academy of Management Technology and Innovation Management Division (TIM)
Luncheon to be held in Professor's honor on Sunday, August 7, 2022 during the annual meeting in Seattle. 
Announcement from AOM, TIM:
Professor Tripsas, a Professor of Technology Management in the College of Engineering at UC Santa Barbara, is a leading management scholar whose research focuses on the transformation of industries by new technology. Her important contributions make her our choice for the 2022 TIM Distinguished Scholar Award.
Professor Tripsas has conducted in-depth examinations of the emergence and evolution of technologies in a wide range of industry contexts, including digital imaging, typesetter, eBooks, music synthesizers, and air taxis. Her work is profound in its attention to detail and context, illustrating how the interplay of organizational capabilities, organizational identity, and managerial mental models shape strategic responses to technological shifts.
Professor Tripsas' influential work has been published in top journals including Administrative Science Quarterly, Academy of Management Journal, Organization Science, Research Policy, Strategy Entrepreneurship Journal, and Strategic Management Journal she has won multiple major awards, including the Strategic Management Journal Schendel Best Paper Award, the Strategic Entrepreneurship Journal Best Paper Award, the Academy of Management Entrepreneurship Thought Leader Award, the Emerald Publishing Citation for Excellence Award, the Journal of Product Innovation Management Best Paper Award, and the MIT Slown Zannetos best Ph.D. thesis prize. In addition to journal articles, Mary Tripsas' Harvard Business School teaching cases have sold over 150,000 copies to students at academic institutions around the world. 
Professor Tripsas has served as a Senior Editor for the journal Organization Science and as an editorial board member at the Strategic Management Journal, and Strategic Entrepreneurship Journal. She has also served on the Board of Directors of the INFORMS Organization Science Division and the Consortium of Cooperation and Competitiveness and was Division Chair of the Academy of Management's Technology and Innovation Management division.
Prior to joining UC Santa Barbara, Tripsas served on the faculties of the Wharton School for four years, the Harvard Business School for thirteen years, and Boston College for eight years. At BC she was the founding director of the Edmund H. Shea Jr. Center for Entrepreneurship and led the creation of a new undergraduate concentration in Entrepreneurship.
She earned her Ph.D. from the MIT Sloan School of Management, her MBA from the Harvard Business School, her B.S. in Computer Science and Accountancy from the University of Illinois at Urbana, and was certified as a CPA in the State of Illinois.
About the Academy of Management
The Academy of Management is the preeminent professional association for management and organization scholars. Worldwide members are professors and Ph.D. students in business schools at universities, academics in related social science and other fields, and practitioners who value knowledge creation and application. Founded in 1936, the global community today is nearly 18,000 strong and spans over 120 countries.
The Technology and Innovation Management Division of the Academy of Management was formed in 1987 to bring together scholars interested in innovation, research and development, and the management of technology-based organizations. The Division currently has around 3000 members, making it one of the larger Divisions within the Academy of Management.
The Technology and Innovation Management (TIM) Division encourages interdisciplinary scholarship and dialogue on the management of innovation and technological change from a variety of perspectives, including strategic, managerial, behavioral, and operational issues.  The problem domain includes the management of innovation processes, research and development, information technologies, e-commerce, and process technologies.  Participants in this broad academic endeavor come from a wide range of disciplines and draw on an extensive array of theoretical and research paradigms.   We enter this complex problem domain in the spirit of dialogue, debate, and deepened understanding.
Share this with Facebook
Share this with Twitter
Share this with LinkedIn
Share this with Reddit
Share this with Email
Print this