Technology Management Announces First Doctoral Placement at Univ of Cambridge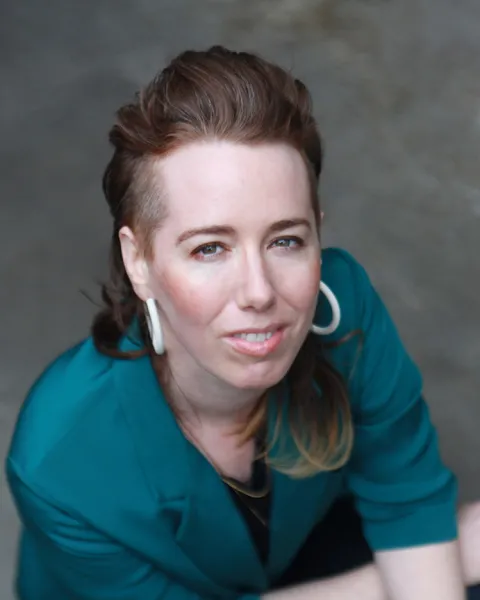 Ph.D. Candidate, Virginia Leavell, Accepts Assistant Professor Position at University of Cambridge Judge Business School
Technology Management, a Department within UC Santa Barbara's College of Engineering dedicated to research and education at the intersection of engineering, information, and social sciences, announces the placement of its first doctoral student, Virginia Leavell, at the University of Cambridge. Ms. Leavell has recently accepted a position as Assistant Professor in the Organisational Theory and Information Systems Group (OTIS) within Cambridge Judge Business School. She expects to complete her Ph.D. in Technology Management in June 2022.
Virginia earned a BA in Interdisciplinary Studies from Georgetown University in 2005 and began her studies in the Technology Management doctoral program in 2018 after receiving a Master of Arts in Sociology from UC Santa Barbara. Said Leavell, "After taking the ethnographic methods course with Technology Management Professors Paul Leonardi and Steve Barley, I knew this program was the perfect fit for me and my research interests." She continued, "The faculty mentorship was one of the most important parts of my education in Technology Management. I learned how to do meaningful and rigorous scholarship largely through my relationships with my advisors and by working alongside them over the course of my Ph.D."
Approved by the College of Engineering in 2016, the Ph.D. in Technology Management admitted its first cohort of students in 2017. Designed to produce exceptional scholars in technology-related work, technological change, and innovation, the program seeks students like Leavell who are expected to go on to research and teach at top universities across the country and the world. Unique to the program is student access to – and ability to collaborate with – world-renowned faculty in the interdisciplinary fields of organizational, technology, and innovation management. 
Ms. Leavell's research focuses on the relationship between organizational anticipation and digital technologies. Her research investigates both how ideas about the future influence work and organizing during the lead-up to the implementation of digital technologies and also how organizations use digital technologies to make predictions about the future. She uses ethnographic methods and social network analysis. Her dissertation, "The Future isn't What it Used to be: Anticipatory organizing in the digital transformation of water infrastructure," investigates anticipatory organizing in the context of water infrastructure management. 
Learn more information about Technology Management's award-winning faculty.
Share this with Facebook
Share this with Twitter
Share this with LinkedIn
Share this with Reddit
Share this with Email
Print this