Danielle is a Ph.D. candidate in the Technology Management Department. She studies shared scientific facilities, asking how these organizations contribute to knowledge sharing in their technical communities. In particular, she observes how members of emerging scientific support occupations engage with tensions that are central in science.
Her interests include knowledge-intensive work, innovation in regional economies, scientific collaboration, technical occupations and nanofabrication.
Danielle received her BA from Utrecht University and her MSc. from the Vrije Universiteit Amsterdam. Her committee is chaired by Stephen Barley and Matt Beane.
Student Spotlight: Danielle Bovenberg - Among the First
UC Santa Barbara's newest doctoral program, the Technology Management Program's (TMP) Ph.D. in Technology Management, enrolled its inaugural cohort this Fall 2017. Among the students in the inaugural cohort is Danielle Bovenberg, who recently moved from Amsterdam, Netherlands to Santa Barbara and will begin her graduate study this month.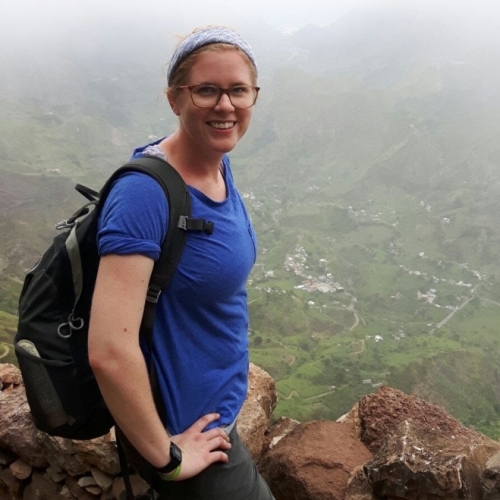 After completing her Master's degree in organizational studies from Vrije Universitet (VU) Amsterdam and teaching as a lecturer for an undergraduate course in organizational studies at VU, Danielle decided to continue her research in ethnography and organizational management, and in particular, as it relates to technology. She heard about UCSB's new Ph.D. program in technology management that offered what she was looking, which integrated organizational studies with technology and innovation studies,.
"I'm interested in learning how we can think with a precision of what technology does in organizations," commented Danielle. "…[And] learning how scholars are making sense of technology in the organizational settings."
Danielle is not new to Santa Barbara after having studied abroad for two quarters at UCSB as an exchange student through her undergraduate institution Utrecht University. Now as a Ph.D. student at UCSB, she hopes to integrate her background in organizational studies with research in technology and organizational environments. Danielle looks forward to working with the faculty and learning from them as they explore these topics. Already tasked with readings and project assignments her first weeks of school, she is ready to "dive in the coursework."
Before leaving her hometown in Netherlands and moving to California, Danielle visited Sweden, Norway, Germany and most recently Cape Verde, while seeing friends and going on hikes. Once she arrived in Santa Barbara, she went on more road trips and is currently taking a workshop in bicycle maintenance from a local community bike shop. Danielle aims to explore the familiar town again and bike around the beautiful trails around Santa Barbara.